It's back to school time. And that means (depending on who you are) this might be the best or worst time of year. No matter your feelings, we can all agree that adding some taco-style to the back to school supplies is the best way to celebrate (or mourn) the return of school days.
This post may contain affiliate links, which means we may receive a small commission, at no cost to you, if you make a purchase through a link. See Privacy Policy.
We've pulled together a list of our favorite taco school supplies for all the taco lovin' students out there. Also threw in a few ideas for specifically for teachers lookin' to spice up their classrooms.
In a hurry? Here's the "back to school in taco-style" quick list.
Tacocat tote >
Taco pen >
Taco pencil >
Taco composition notebook >
Taco stickers for water bottles, notebooks, laptop, etc. >
Tortilla pencils/pens holder >
Taco lunch box >
Taco Tuesday binder >
Laptop cover >
---
Back to school list of taco swag
Let's skip the generic school supplies this year and go with some taco-infused personality. We've curated a few of our favorite taco products. From notebooks and writing utensils to totes, lunchboxes, and laptop sleeves, we've got those and more for the taco enthusiast.
| | | |
| --- | --- | --- |
| | Carry all your notebooks, school books, and taco cookbooks | |
| | Work out math problems, diagram sentences, and doodle tacos | |
| | If your pencil breaks, you'll have a backup | |
| | Take notes, write to-do lists, and all your best taco recipes | |
| | Pour out your thoughts, feelings, and best taco memes | |
| | Maybe it's not a taco, but a burrito wrap will keep your writing utensils together | |
| | Keep all your notes, homework, and taco drawings together in one place | |
| | Sticker your notebooks, water bottles, and your friend's face | |
| | Now you'll always have an emergency taco with you | |
| | Protect your laptop in taco style | |
Didn't see something you like? Not to worry, there's a whole world of taco swag out there. Check out our Pinterest for more back to school ideas.
---
Tacos for the classroom
Are you a teacher looking for some back to school taco inspiration for your classroom? Start the semester off right with a few ideas to make your students' school year fun and taco-tastic!
Taco stickers for papers, notes, or just because >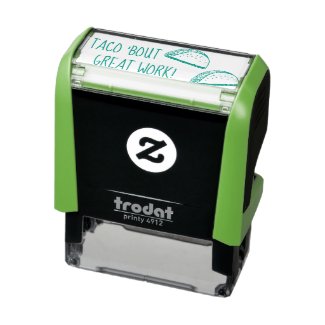 ---
Frequently asked questions
Q. Will the taco stuff make my student more popular?
Yes. Approximately 17% more popular.*
Q. Will my student clean their room if I buy them some taco school supplies?
Yes, 4 out of 5 psychologists agree that the amount of taco swag you buy them directly correlates to their level of obedience. **
Q. Do the taco pencils taste like tacos? Asking for a friend.
We don't know. We don't make a habit of eating pencils. And neither should you.
---
In conclusion
Getting ready for a new school year doesn't have to be a drag. Arming your student (or a teacher friend) with some taco-themed supplies will start the year off on the right foot and a taco in hand.
Not quite ready for summer to be over?
Have have an end of summer taco party complete with a floating taco bar. Party responsibly, because, you know – pandemic.
* We made that up (shocker). We can't guarantee popularity increases in proportion to the taco swag owned, but we can dream.
** Taco swag is powerful, but we all know cold hard cash is a more powerful motivator.
Copyright:
Image at top of post by StockUnlimited